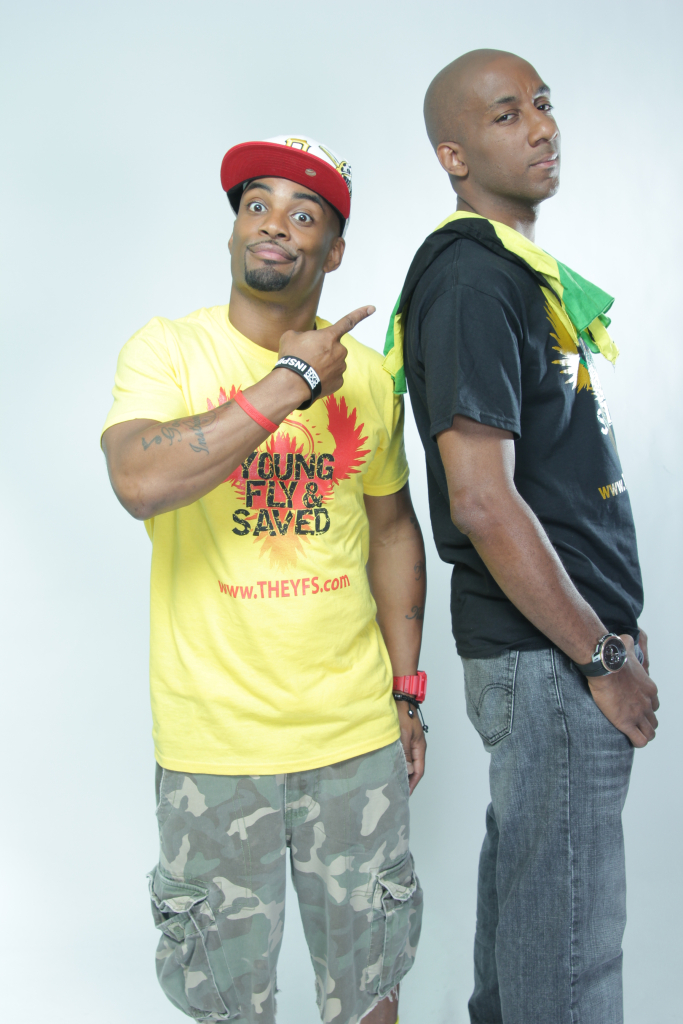 ---
About The Praise Mixdown:
D. Stone and Willie Moore Jr. appeal to the masses with a hit driven, high energy show featuring inspirational songs with The Praise Mixdown. Created to bridge the gap between the streets and the church, the entertaining show plays the music that inspires the young (and young at heart) to get their praise on all weekend long. The Praise Mixdown is distributed by REACH Media Inc, an Urban One company.
D. Stone
Stellar Award winner Dwight Stone, aka D. Stone is a radio personality with a unique love for the business. His love affair with radio started when he was young and his dream of a career in radio became a reality after his first year in Oakwood College in Huntsville, Alabama. From there he landed positions at 3 commercial radio stations including 95.7 JAMZ in Birmingham where his celebrity interviews and on-air antics like "D. Stone Karaoke" earned #1 ratings and provided listeners with a one-of-a-kind experience.
More than a radio personality, Stone is a community servant. His passion for ministry shifted his focus from local radio to national syndication. Along with his co-host Willie Moore Jr., D. Stone produces The Praise Mixdown – a premiere syndicated gospel mix show – now airing across the country. Stone is also the executive producer of the nationally syndicated weekday evening inspirational radio show The Nightly Spirit with Darlene McCoy. He has a genuine passion and commitment to making a difference in his community and impacting the world.
Willie Moore Jr.
Host Willie Moore Jr. is a magnetic visionary who identifies with everyone and every situation. Widely known throughout the spiritual community as a celebrated performer, author, host and motivational speaker, Moore has impacted the masses through various media channels and ministry partnerships. He is a devoted husband and father who is determined to make a positive impression through music, media, and family entertainment.
As a recording artist, Moore consistently bridges the gap between the "street and the church." Moore has graced stages around the world with music icons. Willie's latest album "Best Of Both Worlds" debuted independently on 3 Billboard Charts and landed him on the Stellar Award Ballot. In addition to hosting The Praise Mixdown, syndicated weekends across the country, he is also the host of the nationally syndicated weekday afternoon drive inspirational radio show, The Willie Moore Jr. Show.
---