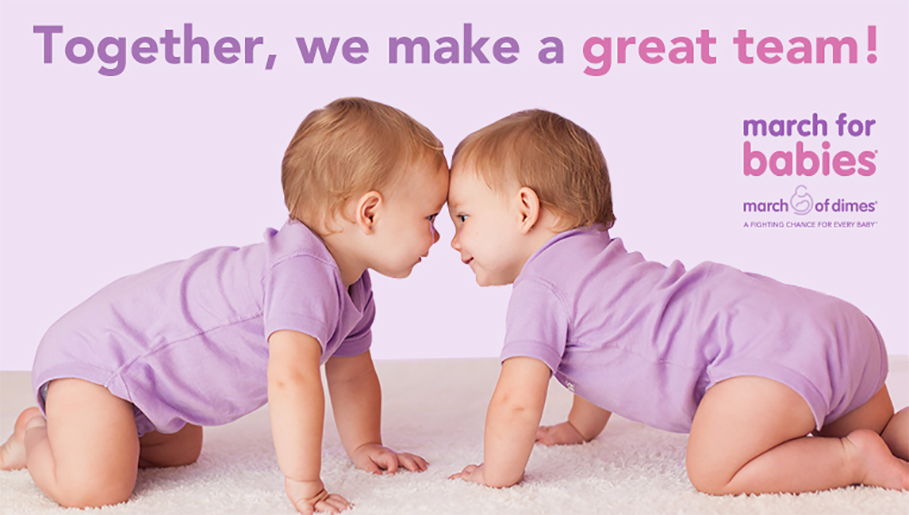 DONATE TO OUR TEAM TO HELP SUPPORT MARCH OF BABIES! ORRR, WANT TO GET IN THE GAME? YOU CAN JOIN US ON OUR TEAM AND ON THE WALK AND RAISE FUNDS YOURSELF!
TEAM LINK
https://www.marchforbabies.org/Fundraising/Team?teamId=41269&teamEventId=2768790
Right now, babies need all the help they can get. Premature birth affects about 380,000 babies here in the United States. We're walking in March for Babies to get the message out about this terrible problem and you can help. Please make a secure donation to help us reach our goal. Together we can help the March of Dimes fight prematurity so more babies can get the strongest start possible.